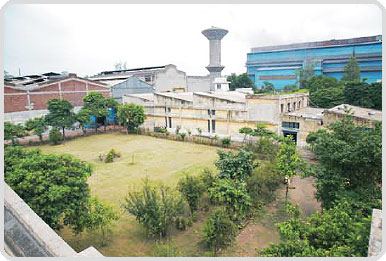 JINDAL'S is the pioneer & the undisputed market leader in the field of Industrial Voltage Stabilizers and Silicon Power Rectifiers in South Asia, for the last five decades. The group is widely recognized for its unmatched value system quality, service and relentless pursuit for excellence.
Our Faridabad unit, Jindal Rectifiers, was established in 1983 with a vision to create a state-of-the-art facility for manufacture of energy-efficient electrical equipment. Jindal Rectifiers is today a leading MSME enterprise owned by a woman entrepreneur, Mrs. Manju Jindal. The vision and passions of Mrs. Manju Jindal has steered the company to a pedestal where it is recognised as amongst the best in the industry across the globe today.
Our diverse product range covers Industrial Automatic Voltage Controllers, Silicon Power Rectifiers and Variable Voltage Transformers.
In 2012, JINDAL'S also forayed into the manufacturing of electronic components such as LED Lamps & Lighting, EMI Filters, MICA Capacitors, etc., for use in defense & aerospace sectors. JINDAL'S collaborated with Oxley Developments Company Ltd of the UK for the manufacturing of these components, which find application in some of the world's most prestigious military, aerospace, rail, and telecommunication platforms. Oxley has over seven decades of experience in LED technology and is a pioneer in developing night vision lighting suitable for use on military operations with Night Vision Goggles (NVG). We also offer a complete suite of Oxley's LED Lighting Solutions, Night Vision Solutions, EMI filters, interconnect components and data capturing products.
Recently, JINDAL'S has launched first of its kind high capacity 100% Natural Air Cooled Stabilizers in collaboration with IREM Spa of Italy, which is one of the world's largest manufacturer of air-cooled stabilizers since over Four decades.
Download Our Corporate Brochure